---
I am the mother of three daughters, Kayla (18), Kerri (16), and Kasey (11). This has been my primary experience working with children. I have been teaching at Russellville Elementary School for 5 years where I have been able to put my experience to practice. My husband and I have been in full-time church ministry for 20 years. He is currently the pastor of Hillcrest Baptist Church in Morristown.

---
I was born and raised in Birmingham, Alabama. (Roll, Tide, Roll!) There were four children in my family, two brothers, and a sister. We had the "Little House on the Prairie" scenario. Our playmates were each other and our six aunts and uncles lived within a 40 acre area of land. It was wonderful.
I met my husband in college and we married a year later. We entered the ministry together upon our marriage and have served in two churches over the past 20 years.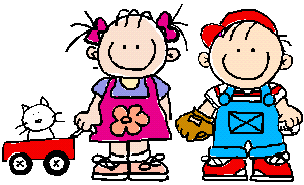 My first 15 years of marriage were devoted to the staggered arrival of three precious daughters. Each having her own uniqueness. Those years were wonderful. Our oldest daughter, Kayla, graduated this year from East High school and is off to college. Our middle daughter, Kerri, was born with special needs and is a student in the Extended Resource Department at East High School, and our youngest, Kasey, is now entering middle school. In 2002, I went back to Carson Newman and completed my degree in Education. I am so glad that I did. The past five years at Russellville have been such a blessing to me. Each of my students has struck a chord on my guitar of life. It is my pleasure to teach at Russellville. I am also the pastor's wife at Hillcrest Baptist Church where our church congregation has been a family to my husband and I, and our three daughters. I am privileged to live in Morristown, Tennessee and to teach at Russellville Elementary School.